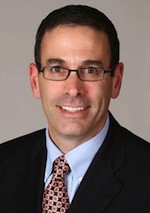 Proven Results
Michael, a probationer, was charged with felony First Degree Residential Burglary, (a Strike), Second Degree Commercial Burglary and Receiving Stolen Property, facing 8 years in prison. He admitted guilt to the police. We obtained a dismissal of the residential burglary charge, thereby avoiding a Strike. He admitted to lesser charges and was given probation and community service.
Orange County Criminal Defense Attorney
Orange County criminal defense attorney William Weinberg will fight for you. These are not empty words; every case Mr. Weinberg defends demands his attention and his best effort – it's his job.
Attorney Weinberg genuinely cares about every defendant he represents. He operates on the understanding that his job is very important because the right to effective legal counsel is one of the cornerstones that supports a free country, guaranteed to everyone accused of a crime as protected by the Sixth Amendment of our Constitution. On a more personal level, Mr. Weinberg cares about every person he represents because each of his clients is a unique human being—perhaps guilty or perhaps innocent of the crime for which he or she is charged—but entitled to an effective and robust defense. He is honored to defend each client who hires him because he not only serves a fellow human being but he is also serves and preserves the free society we live in.
On a practical level, this means that as your criminal defense lawyer in Orange County, Mr. Weinberg will vigorously defend the charges against you or your loved one. Mr. Weinberg understands how important and frightening it is to be facing criminal charges, even minor charges. Mr. Weinberg has been practicing criminal defense in Orange County for almost 25 years. He is a "jack of all legal trades;" he is dedicated to the practice of criminal and juvenile defense only. Over his many years of practice he has successfully defended hundreds of cases involving charges that are relatively minor to the very serious, from simple first-time DUI to homicide.
It is unsettling at best when you or a loved one is charged with a crime and it is often life-changing. As a criminal defense lawyer who has served Orange County for many years, Mr. Weinberg can often allay your initial fears in your first consultation with him. It is important to understand that state and federal prosecutors almost always aggressively pursue criminal charges, which often means inflated charges and slapping every possible charge available against a defendant. It takes a seasoned criminal defense lawyer to sort through the prosecution's evidence and recognize the weaknesses in the prosecution's case. Attorney Weinberg is a pro at quickly assessing the charges and evidence and developing the most effective defense strategy that is unique to every case. He takes great care to make his clients and their case stand apart from the others streaming through the Orange County criminal justice system. His goal is to obtain the best possible outcome for every case he defends.
Mr. Weinberg's care extends to every aspect of his practice. From his research into the charges and his careful review of the evidence to his oral arguments to the court or a jury, he walks with his client each step of the way. He and his staff are responsive to the client's needs and won't leave clients wondering about the status of the case or scratching their head over the complex legal system. Time and again, his clients are pleasantly surprised, even amazed, with how approachable and responsive Mr. Weinberg is to their inquiries and concerns. He works effectively and efficiently and won't leave a case dragging on for months or years.
With offices centrally located in Irvine, Mr. Weinberg serves all types of criminal defense cases filed in the Orange County courts. Whether a white-collar crime, a crime of violence, a sex-related crime, or anything that the state deems unlawful, Attorney Weinberg knows his stuff and promises to defend the charge or charges professionally and forcefully. Whether the offense is defended at trial or settled before trial, Mr. Weinberg knows the ins and outs of the system and his trial experience is extensive, having defended almost every criminal charge from the not too serious to the very serious.
Attorney Weinberg offers a confidential consultation without any fee and will work with families to provide a fee structure to suit the particular circumstances. If you are looking for an honest, hard-working, compassionate and above all experienced and effective Orange County criminal defense attorney, contact William Weinberg at (949) 474-8008 or by email at bill@williamweinbeg.com.